testing. simulation. research.
Whether testing, simulation or pure research topics - the tire technology team at fka bundles all the necessary skills to answer your questions about the tire. Thanks to our extensive test bench infrastructure and simulation tools, we take a holistic approach to the subject of tires.
From the analysis of the data and the fitting of the models to the measurement of all necessary input data for almost all common simulation models on our test benches, we offer the entire process chain from a single source.
Thanks to our comprehensive test bench infrastructure with a wide variety of tire test rigs, we can offer complete measurement procedures for characterizing tires or parameterizing simulation models, especially for FTire and Magic Formula.
In addition, we also carry out tailor-made measurements and tests for non-standardized requirements with almost every tire under various conditions.
Ihr Ansprechpartner
Your contact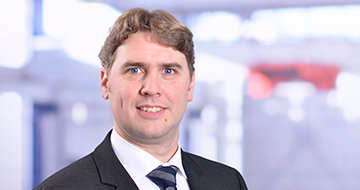 Abteilungsleiter Reifentechnologie
Dr.-Ing. Christian Bachmann
Senior Manager Tire Technology
Dr.-Ing. Christian Bachmann
This email address is being protected from spambots. You need JavaScript enabled to view it.
Telefon: +49 241 8861 135
This email address is being protected from spambots. You need JavaScript enabled to view it.
Phone: +49 241 8861 135
Testing
Design Analysis
Static consistency & Footprint
3D Outer Contour Scan & Tire Cuts
Forces & Moments
Friction coefficients on different surfaces & measurements with measuring trailer on real roads
Cleat measurements
Rolling resistances
Customer-specific testing
• High Dynamic Vertical Excitation
• NVH & Modal Analyses
• Benchmarking
• Misuse
Simulation
Tire model parameter identification for FTire and Magic Formula
Development of an own semi-physical handling model
Full vehicle simulations
Tire model evaluation and quality control
Tire model benchmark and comparison
Research
Estimation of friction values tire road
Rolling resistance on roads
Intelligent and adaptive tires
Investigation of the temperature influence
Test bench design and optimization
Development of own tire models
Customer-specific research tasks