Business Model Analysis and Simulation
Since vehicles become increasingly digitized and networked, car manufacturers, suppliers and non-industry players of vehicles are able to develop new business models. In particular, established companies in the automotive industry will, therefore, have to identify new business models at an early stage to ensure their own success, to evaluate them in the context of the company, to adapt and to implement them.
In addition to its existing method portfolio in Strategy and Consulting, fka has developed an integrative method to analyze and evaluate business models: business model analysis and simulation. This is typically done in five phases:
Market analysis with identification of the potentially relevant business models for the company.
Qualitative analysis of the business model variants with specification of the main influencing factors and interactions.
Business model simulation: first of all, the determination of the key figures (for example turnover, equipment quotas, user numbers).
Subsequent quantification of the model components (e.g. cost structures) and transfer to a simulation tool.
Simulation of the business model variants while taking into account technological, legislative and customer influencing factors.
The result: The business model options can be evaluated on a customer-specific basis and – if necessary – strategic alternatives can be identified at an early stage.
Ihr Ansprechpartner
Your Contact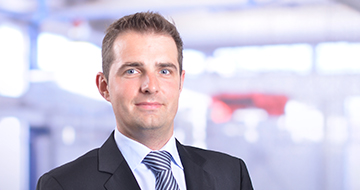 Dipl.-Wirt.-Ing. Christian Burkard
Manager Digitalization
This email address is being protected from spambots. You need JavaScript enabled to view it.
Telefon: +49 241 8861 116
This email address is being protected from spambots. You need JavaScript enabled to view it.
Phone: +49 241 8861 116