Structural simulation & materials
The basis of a structural design that meets the requirements is a comprehensive understanding of the available materials as well as their production and joining technology, but also the adequate modelling of the structures with the aid of the finite element method (FEM). fka has many years of experience in the use of all FEM solvers and optimization tools commonly used in the industry, coupled with expertise in the material behavior of metals, polymers and composite materials. This allows the consideration of all relevant material properties from the elastic range to material damage and ultimately failure. Combined with our knowledge of the respective manufacturing technologies and automotive requirements, we can offer our customers a material-specific structural design.
Comprehensive Engineering Support and Consulting

Development of new modelling techniques for special problems (e. g. pressure vessels, battery cells, actuators,…)
Background knowhow (e. g. lightweight design, safety, material selection, BIW, concept development, regulations, trends,…)
Testing coordination and organization
Load case selection and derivation
Validation
Definition of evaluation criteria
Automation of pre- and post-processing
Structural Analyses

Structural analyses on all detail levels:

Total vehicles (e. g. legal and consumer protection tests)
Sub-systems (e. g. battery tray, b-pillar, bumper, hood)
Components (e. g. crash boxes, bumper beams, wheel rims)
Coupons (e. g. material tests, joining)

in the following disciplines:

Stiffness and strength, NVH
Static and dynamic analyses
Short term dynamics (crash)
Aerodynamics, CFD
Material Modelling and Characterization

Detailed information can be found here.
Numerical Optimization

Topology, topography
Multi-parameter optimization
Multi-disciplinary optimization
Laminate optimization
Structural design optimization
Vehicle Safety & VRU Protection

Detailed information can be found here.
Ihr Ansprechpartner
Your contact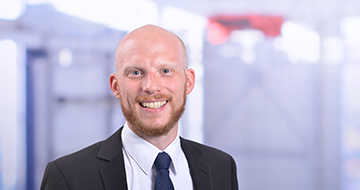 Dr. Ralf Matheis
Manager Structural Simulation & Materials
This email address is being protected from spambots. You need JavaScript enabled to view it.
Telefon: +49 241 8861 121
This email address is being protected from spambots. You need JavaScript enabled to view it.
Phone: +49 241 8861 121