VW ID.3 Benchmarking
fka & FEV Consulting received the brand-new Volkswagen ID.3 and launched the comprehensive benchmarking program! By analyzing four vehicles in parallel, most of the benchmark results will be available by end of this year already.
Receive deep technical insights on ADAS functions, vehicle dynamics, acoustics/NVH and drivetrain performance. Additionally, the vehicle and electric powertrain component teardown disclose further details on architecture and design features. Are you interested in our valuable technical benchmark data? EmailThis email address is being protected from spambots. You need JavaScript enabled to view it..
Progress
19.01.2021 TECH-NUGGETS: An interesting example is the AC circuit. With optional heat pump and CO2 refrigerant, different operating modes are possible, so the efficiency can be increased.
17.12.2020 TECH-NUGGETS: The HV battery connector provides more interesting insights. The highly integrated design covering multiple functions is a cost efficient solution.
03.12.2020 TECH-NUGGETS: An interesting insight into the system architecture and the applied technologies is provided by the gearbox design within the electric drive unit. The semi-integrated approach and the missing park lock indicate a lean and cost efficient design.
26.11.2020 In a new podcast episode, our colleague René Göbbels and Christian Speuser (FEV Consulting) give you an insight into the individual benchmarking modules.
19.11.2020 TECH-NUGGETS: During the teardown study interesting insights on system architecture and applied technologies are captured. One exemplary cost effective design solution is the fixation of the on-board charger cover, which is welded to the housing. This saves bolts, a gasket and assembly effort. On the other hand this approach implicates that in case of a defect, the entire on-board charger needs to be exchanged.
For more pictures in the galleries please click on one of the pictures.
Ihr Ansprechpartner
Your contact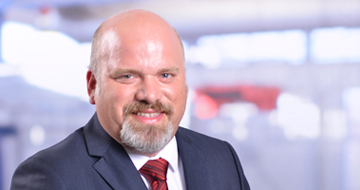 Dipl.-Ing. René Göbbels
This email address is being protected from spambots. You need JavaScript enabled to view it.
Telefon: +49 241 8861 123
This email address is being protected from spambots. You need JavaScript enabled to view it.
Phone: +49 241 8861 123