Monitoring Technology
As part of a classic product portfolio consultation, fka analyzes the future viability of current and future product strategies of players in the automotive industry and related sectors.
Singularly or coupled with our market modeling (-> link to the corresponding category), we analyze topic-related components, partial or complete systems and evaluate them as part of a technology study.
To this end, we conduct the following process steps:
Technology trend analysis on system and component level in all relevant vehicle domains (drive, body, E/E).
Technology roadmapping for analysis, forecasting and visualization of technological development paths.
Comparison with the existing product portfolio of the customer.
Derivation of technology strategies (e.g. product planning, competitive positioning).
Corresponding profitability analyzes to further concretize the technology strategy towards realistic sales potential.
As a result, we derive strategic implications together with our clients for future business area planning and, if desired, present concrete options for action.
Ihr Ansprechpartner
Your contact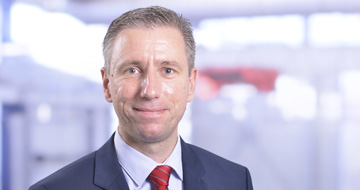 Dipl.-Kfm. Ingo Olschewski
Head of Strategy & Consulting
This email address is being protected from spambots. You need JavaScript enabled to view it.
Telefon: +49 241 8861 160
This email address is being protected from spambots. You need JavaScript enabled to view it.
Phone: +49 241 8861 160