Tesla Model 3 Benchmarking
In particularly due to the dynamic progress in the field of the development of electric vehicles, benchmarking analysis vastly gain importance. For many OEM and Tier 1 the classification of the own products within the market is hindered due to the reduction of development times and the increasing number of new models. Which functions and features do other manufacturers provide? Which technologies are being used by competitors to realise these functions? Which pros and cons do the different solutions show?
These questions are complex and can only be answered by investing considerable time and resources as well as high financial efforts. This is where the continuous benchmarking analysis of fka sets in. By the execution of detailed functional and design analysis, current vehicles will be explored and the results will be provided to interested companies via a dedicated online database.
The new Tesla Model 3 is one of the most exciting vehicles on the market as it represents the advance of a niche market manufacturer to automotive mass production. The interest of the automobile industry in the new Tesla is accordingly high. However, the Model 3 is not available in Europe up to now, thus verifiable information and data is still missing. Significantly prior to the market launch in Europe, fka offers exclusive and detailed insight into the technology of the Model 3. And these results will be accessible for all interested companies and research labs.
The functional analyses comprise, amongst others, tests of the driving dynamics and analysis of advanced driver assistance functions. In the field of drivetrain and electric/electronics efficiency analyses will be executed, performance maps of single systems and components will be generated and control strategies will be analysed. Further customer specific test scopes can be carried out on demand.
The benchmarking results will be provided to the clients by individual access to the dedicated benchmarking database.
For more pictures in the galleries please click on one of the pictures.
Video
Ihr Ansprechpartner
Your contact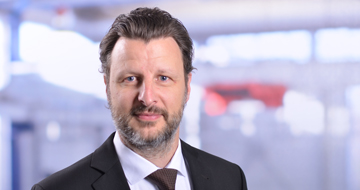 Dr. Roland Wohlecker
Manager Structural Assessment & Testing
This email address is being protected from spambots. You need JavaScript enabled to view it.
Telefon: +49 241 8861 191
This email address is being protected from spambots. You need JavaScript enabled to view it.
Phone: +49 241 8861 191