How to apply for a job at fka
Thanks for your interest in our company.
If you have questions concerning a specific job vacancy, please contact the named contact person directly.
Concerning speculative applications please contact our Recruiting team (This email address is being protected from spambots. You need JavaScript enabled to view it.).
Please send us your application in one pdf document by email (max. 10 MB). Thus, you ensure your information to be received completely.
For our first impression, we need your application to contain a cover letter, your CV and current references as well as certificates plus proof of your highest degree. We also want to know more about your motivation, qualification, your experience and your expectations. Please consider the formal criteria and make sure your application is complete, faultless and obeys common standards to prove your competence.
After receiving your documents, we will view everything and get in touch with you on short notice, possibly with first questions. Depending on your qualifications you will be invited to a first job interview with the appropriate manager and, if applicable, to another one with the management.
If everything works out you're on the team soon.
---
Your application – First impressions count!
1) Cover letter (max. two pages)
Convince us with your cover letter. Tell us what makes you the right person for the job, what's your motivation to work for us and what you expect from us. Also, tell us about your salary requirement and when you can start working for us at the earliest.
2.) CV
Your CV shall show which kind of formal education you have received and what kind of professional experience you have gained so far that qualifies you for the job. Please also add examples of extracurricular activities (e.g. social or cultural) or relevant personal interests.
3.) References and certificates
Add references and certificates to prove your experience, internships, language or other skills etc. Also attach a copy of your highest educational achievement or degree.
---
The job interview – The second impression makes the difference!
The job interview offers the opportunity to get to know each other. We introduce ourselves and you have the chance to impress us with your personality and competences.
Some advice:
Find out about directions, how long it takes to get here, where to park and where to go in advance.
Impress us with your behavior, your qualification and your knowledge of the industry, trends and technologies.
Point out why you are the best person for the job and our company.
Deine Ansprechpartnerin
Your contact
Jessica Schulz B.A.
Personalreferentin
Jessica Schulz B.A.
Personnel Specialist
This email address is being protected from spambots. You need JavaScript enabled to view it.
Telefon: +49 241 8861 118
This email address is being protected from spambots. You need JavaScript enabled to view it.
Phone: +49 241 8861 118
Deine Ansprechpartnerin
Your contact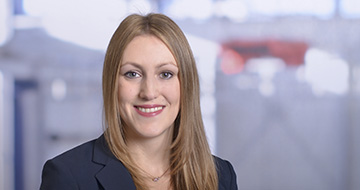 Ines Weidenhaupt M.Sc.
Personalreferentin
Ines Weidenhaupt M.Sc.
Personnel Specialist
This email address is being protected from spambots. You need JavaScript enabled to view it.
Telefon: +49 241 8861 118
This email address is being protected from spambots. You need JavaScript enabled to view it.
Phone: +49 241 8861 118
Informations