The status report provides a compact overview of the state of technology and research in the field of automated driving. The social significance, traffic safety and opportunities for Germany as a business location will be highlighted.
"Automated driving" is also one of our research focus at the fka. Our unique range of state-of-the-art simulations, test vehicles and infrastructure for development forms the base for our new ideas. Learn more here about our competence in this field.
Further information on the VDI status report is available here.
Downloads
Ihr Ansprechpartner
Your contact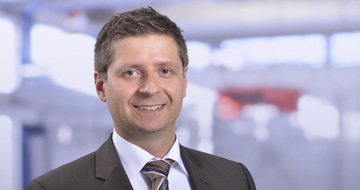 Dr. Adrian Zlocki
Head of Automated Driving
This email address is being protected from spambots. You need JavaScript enabled to view it.
Telefon: +49 241 8861 219
This email address is being protected from spambots. You need JavaScript enabled to view it.
Phone: +49 241 8861 219