Vehicle dynamics testing
Testing based analysis and evaluation of vehicle dynamics are essential in many areas of automotive development and research. Examples are investigations of control functions or optimized vehicle components and their effects on the overall vehicle dynamics and the evaluation of the vehicle driving behavior for the implementation of valid simulation models.
fka offers an extensive expertise in vehicle dynamics testing and access to state of the art measurement systems to acquire comprehensive vehicle measurement data. Our testing activities include purposive planning, preparation, performance and evaluation of particular driving tests as well as test campaigns containing various test. Throughout all testing phases, we aim to achieve a high signal quality and a high reproducibility as well as to deliver a comprehensive documentation of all relevant test parameters. Our activities in the individual testing phases include among others:
Test design and planning
Elaboration of test specific measurement setups
Definition of test track requirements
Selection and booking of an appropriate test track (e.g. ATC Aldenhoven, ATP Papenburg, IDIADA, Ford Proving Grounds Lommel)
Preparation of test and project plans
Vehicle preparation
Installation of sensors and measurement equipment
High-precision, optical measurement of the sensor and measurement equipment positions in the test vehicle
Loading of the test vehicle using ballast weights or passenger dummies (if necessary)
Documentation of measurement setup and vehicle conditions
Test performance
Calibration of measurement systems and plausibility check
Test performance by trained test drivers
Performing of standardized vehicle tests, e.g.:
- Step steer (ISO 7401)
- Sinusoidal steering (ISO 7401)
- Frequency response
- On-Center-Handling (ISO 13674)
- VDA- and ISO-lane change (ISO 3888)
- Steady state cornering (ISO 4138)
- Power-off reaction tests (e.g. ISO 9816)
- Braking tests (ISO 21994 or ECE-R 13-H)
- ESC-tests, Sine-with-Dwell-test (ECE-R 13-H)
- Steering tests (ECE-R 79)
Load determination tests
Performance of system evaluation tests
Performance of customer specific tests
Documentation of test performance
Data and test evaluation
Post-processing of recorded measurements data
Data provision in established data formats
Test specific data evaluation and determination of characteristic values (e.g. test evaluation corresponding to DIN-, ISO- or ECE-standards)
Implementation of customer specific test evaluations
For the acquisition of relevant vehicle data fka has access to state of the art measurement equipment such as:
Steering robot (Anthony Best Dynamics SR60)
for robot controlled steering wheel inputs (open-loop-maneuvers) and logging of applied steering wheel angle and steering wheel torque;
Measurement steering wheel (Corrsys Datron MSW)
for logging of steering wheel angle and steering wheel torque (driver input while performing closed-loop-maneuvers);
INS/GNSS inertial measurement system (IMAR iTrace F200-E)
for logging of angular rates and angles related to the three vehicle axes (roll, pitch & yaw), accelerations and velocities in longitudinal, lateral and vertical vehicle direction, vehicle slip angle;
optical velocity sensors (Corrsys Datron Correvit S350 & S-Motion L)
for logging of the vehicle velocities (longitudinal and lateral direction) and the vehicle slip angle;
optical 3D-measurement system (AICON Wheelwatch)
to determine the kinematic und elastokinematic behavior of the wheel suspension under real driving conditions;
Laser ride height sensors (Kistler HF500C)
for logging of the vehicle ride heights
diverse accelerations sensors (2g, 10g, 50g)
for logging of vehicle or component accelerations at relevant measuring points
Pedal force sensor
for logging of pedal forces (e.g. brake pedal force)
Brake pressure sensors
for logging of brake pressures at the wheel brakes
CAN-Interfaces
for an optional logging of data from the vehicles CAN-bus
Sensors to determine specific component loads
e.g. Laser- or wire travel sensors, strain gauges, load cells & load shim
You are welcome to contact us for an individual solution for your demands in the field of vehicle dynamics testing.
Ihr Ansprechpartner
Your contact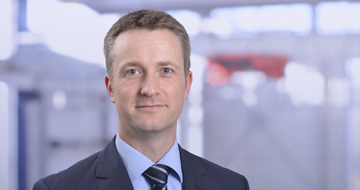 Dr. Daniel Wegener
Head of Chassis & NVH
This email address is being protected from spambots. You need JavaScript enabled to view it.
Telefon: +49 241 8861 187
This email address is being protected from spambots. You need JavaScript enabled to view it.
Phone: +49 241 8861 187
Gallery vehicle dynamics testing