Evaluation of lightweight design strategies and materials
Lightweight design is essential to increase the efficiency of both conventional and electric vehicles.
The growing variety of lightweight design applications and constantly reduced innovation cycles require an early evaluation of the potential of new concepts.
Our holistic potential appraisal on full vehicle, system and component level includes not only the impact on a vehicle's energy consumption, but also aspects of secondary lightweight design and especially the analysis of innovations across their entire life cycle.
Lightweight design can take place on the level of construction, materials or production. Therefore, new components can vary strongly not only regarding weight, but also in terms of energy expenditure and CO2 emissions during raw material production and manufacturing.
This requires an evaluation of new concepts to not only consider their adaptability to existing components but also the entire process chain in production.
Especially when it comes to material-based lightweight design, a life-cycle-analysis (LCA) including an extensive assessment of technical potential is essential to optimize the choice of materials and reduce obstacles in the innovation process.
Therefore, we combine our holistic assessment of potentials with our wide range of experience concerning CO2 and emissions to optimize your company's lightweight design strategy.
Ihr Ansprechpartner
Your contact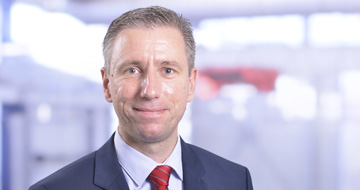 Bereichsleiter Strategie und Beratung
Dipl.-Kfm. Ingo Olschewski
Manager Business Unit Strategy & Consulting
Dipl.-Kfm. Ingo Olschewski
This email address is being protected from spambots. You need JavaScript enabled to view it.
Telefon: +49 241 8861 160
This email address is being protected from spambots. You need JavaScript enabled to view it.
Phone: +49 241 8861 160