fka in Aachen again invited international experts and users to discuss their experiences and requirements regarding the FTire model.
Aachen, 12. September 2017
Already for the 4th time vehicle engineers and tire experts from around the world visited Aachen, Germany, to exchange their experiences regarding the FTire model and discuss varying applications and future demands for the tire model together with its creator, Professor Gipser. This year the seminar focused on all kinds of FTire applications in the CAE process chain, the implementation in HiL test rigs as well as latest findings from automotive research projects or FTire interfacing with third party simulation environments.
In today's development processes the reduction of time consuming and costly prototype testing are main drivers for the continuously increased usage of simulation tools. At the same time, the requirements regarding the accuracy and the required range of simulations increase as well.
Nowadays alternative full vehicle models are not only used to analyze the performance of a vehicle. Moreover, they are used for enhanced durability and ride comfort investigations for instance. These increased requirements obviously also impact today's tire models, as the tire is the only link between the vehicle and the road surface. Therefore most accurate and precise simulation models are essential.
FTire is one of the most common tire models for the described tasks. It is designed for vehicle comfort simulations on road irregularities even with extremely short wave-lengths. At the same time, it can serve as a physically based, highly nonlinear and dynamic tire model for handling characteristics under the above mentioned excitation conditions. In contrast to other widely used tire models, FTire explains most of the complex tire phenomena on a mechanical basis – and not merely by mathematical description of measured characteristics.
With its lectures and panels plus the evening reception the FTire User Meeting has established itself as a renown platform for users and developers to get together and exchange experiences, use cases and ideas for future developments and their requirements with other experts and to induce further developments in this area. Furthermore, all participants had the opportunity to experience fka's extensive testing infrastructure including its new MTS Flat-Trac® IV CT plus during live demonstrations and get a firsthand impression of today's state of the art for tire measurements.
---
Released for publication. We kindly request a specimen copy after publication; for further enquiries please contact us.
Ihre Ansprechpartnerin
Your Contact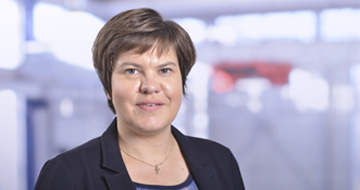 Kathrin Noreikat
Employee Marketing & Communications
This email address is being protected from spambots. You need JavaScript enabled to view it.
Telefon: +49 241 8861 106
This email address is being protected from spambots. You need JavaScript enabled to view it.
Phone: +49 241 8861 106
Downloads
Download press release as PDF (.pdf)
Press photo: Visitors at MTS Flat-Trac® IV CT plus (.jpg)
Press photo: Test Rig Demonstrations (.jpg)
Press photo: Discussions (.jpg)
Press photo: Presentations (.jpg)
Press release with picutres (.zip)