Aachen Body Engineering Days
17.09. – 18.09.2019, Aachen
Once again this year the Aachen Body Engineering Days, as one of the leading events for car body experts worldwide, offered an intensive exchange in the field of body development and material and production technologies. Over 250 international experts met at the Institute for Automotive Engineering (ika) and experienced two exciting congress days filled with lectures and interesting discussions.

The topics of automation, electrification and networking are driving the development of innovative vehicle concepts. The influence of these megatrends on future body construction methods was also reflected in the exhibits at the accompanying technical exhibition. Participants had the opportunity to experience the new Porsche Taycan, the Volkswagen ID.3 as the first vehicle based on MEB, the Audi e-tron, the Porsche 911 and the new BMW X7 live on-site.

Together with its cooperation partner ika, fka is not only the organizer of the Aachen Body Engineering Days, but was also represented as an exhibitor with its own booth in the technical exhibition. As a competent partner in automotive research and pre-development, we were very pleased to welcome you in person and to present our expertise in the field of car body development. Our development approach is characterized by interdisciplinary cooperation at the overall vehicle level and agile project management.

Get an insight into our appearance this year and our expertise in the areas of lightweight construction, passive and integral safety, testing and benchmarking. Our Managing Director Dr.-Ing. Markus Bröckerhoff also talks about the high significance of the Aachen Body Engineering Days and our competency in car body development.


We are already looking forward to the Aachen Body Engineering Days 2020. More information about the upcoming event in the new design can be found here.
Ihr Ansprechpartner
Your Contact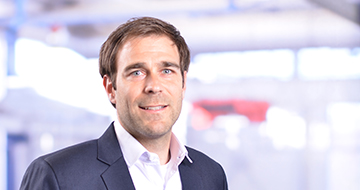 Janosch Merx, B.Eng.
This email address is being protected from spambots. You need JavaScript enabled to view it.
Telefon: +49 241 8861 124
This email address is being protected from spambots. You need JavaScript enabled to view it.
Phone: +49 241 8861 124
---