fka GmbH stays agile
The current situation presents companies with major challenges. In recent weeks, fka GmbH has succeeded in adapting to the new situation. This means that we can continue to be available to our customers with full competence.
Our innovations originate in the minds of our employees. As the management of fka GmbH, we therefore see ourselves as the facilitators who enable our employees to produce as well as test ideas and thus support our industrial partners.
Our task is currently more complex. The protection of our employees is our top priority and must be combined with both the technical and the working climate setting for our innovators. This is currently our challenge, because it is precisely through the interdisciplinary exchange between the different departments that our company excels.
In response to recent developments, we have implemented various new rules and upgraded our IT infrastructure. Our experts are now able to carry out a large part of their work from their home office. As a result, fka as a company can still work agilely in the current situation and is able to continue to provide its services in most cases. Therefore, we would like to offer our industrial partners the opportunity to support projects that currently cannot be handled adequately in the field of research and development due to a minimized staffing level with the competence of our experts. We are glad to advise you at any time!
Perhaps you will be surprised how broadly we are positioned. On our website, you can find detailed information about our numerous competences and current projects.
Are you interested in a cooperation? Then please contact us at any time, we look forward to receiving your message!
Ihr Ansprechpartner
Your Contact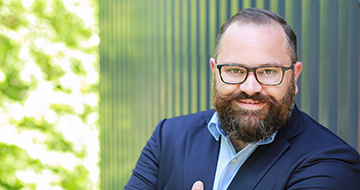 Julian Refghi M.Sc.
Head of Marketing & Communication
This email address is being protected from spambots. You need JavaScript enabled to view it.
Telefon: +49 241 8861 227
This email address is being protected from spambots. You need JavaScript enabled to view it.
Phone: +49 241 8861 227